JUST BRING YOUR IMAGINATION

VIEW FROM THE BACK OF YOUR CONDO


......THAT'S RIGHT, BRING YOUR IMAGINATION TO SEE ALL THESE WONDERFUL THINGS THAT MONTANA HAS TO OFFER.

THE ARROWHEAD CONDOS ARE CENTRALLY LOCATED IN WESTERN MONTANA.

AS A GUEST, YOU CAN TRAVEL ANYWHERE IN A DAY'S TIME AND COME BACK TO YOUR CONDO IN THE EVENING.

NOTICE
ARROWHEAD'S HOT TUB IS TEMPORARILY CLOSED DUE TO A LABOR SHORTAGE AND THE OMICRON VARIANT.

A Resort of International Distinction
Come visit us. Relax and enjoy Big Sky Country!

Condominium rentals can be arranged through our office.

Arrowhead Office hours are:

Tuesday: 9:30 am - 4pm Closed 12-1
Wednesday: 9:30 am - 4 pm Closed 12-1
Thursday: 9:30 am - 4 pm Closed 12-1
Friday: 12 Noon - 6 pm
Saturday: 10 am - Noon
Sunday and Monday: Closed

PO Box 563, Seeley Lake, MT 59868
(406) 677-2010
email: aoacondos@blackfoot.net



Peak Season - Units can rent from $895.00 to $1250.00 per week. Prices are set by individual owners.
Off Season - Units rent from $795.00 to $1000.00 per week. Prices are subject to change. Shorter terms are available. Please call for current pricing and availability.

Check In and Check Out:
Condo weeks run Friday to Friday. Check in is between 4 p.m. and 6 p.m. at the AOA office. Check out is by 10 a.m. on the following Friday ARRANGEMENTS MUST BE MADE IN ADVANCE FOR ALTERNATE ARRIVAL TIMES

UNFORTUNATELY, NO PETS ARE ALLOWED IN THE CONDOS OR ON THE CONDO GROUNDS.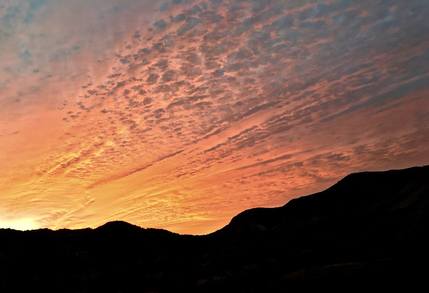 ---
Travel Information


Although Seeley Lake does not have a commercial airport, many people choose to fly into Seeley Lake in privately owned aircraft. Seeley Lake Airport serves Seeley Lake and Missoula county. The gravel runway extends for 3475 feet. The facility is at an elevation of 4235 feet at a distance of about 2 miles from Seeley Lake.

For more information go to:

http://www.airport-data.com/airport/23S/

The closest commercial airport is the Missoula airport, 65 miles away.

http://www.flymissoula.com/

Below is a current list of commercial airline carriers providing service to Missoula International Airport.

Allegiant Airlines

Phone (702) 505-8888 | www.allegiant.comDelta AirlinesPhone (800) 221-1212 | www.delta.comAlaska AirlinesPhone (800) 547-9308 | www.alaskaair.comUnited AirlinesPhone (800) UNITED-1 | www.united.com

From Missoula take I-90 to Hwy. 200, the Bonner exit. Continue on Hwy 200 east to Clearwater Junction ("The Big Cow") and turn North on Hwy 83. The entrance to the Double Arrow Ranch is located at mile marker 12, two miles before Seeley Lake. As you enter the Double Arrow Ranch, continue on Lodge Way past the tennis courts.

Our address is 231 Lodge Way

,

Seeley Lake MT 59868
---